I studied Classical Homeopathy at the International Academy of Classical Homeopathy (UK Branch) in London and I subsequently qualified as Classical Homeopath. I hold the Diploma of the International Academy of Classical Homeopathy (I.A.C.H.).
In addition to my homeopathy training in London I have been studying with Prof. George Vithoulkas at the International Academy of Classical Homeopathy in Alonissos annually since 2006.
Prof. George Vithoulkas is a Greek Professor of Homeopathic Medicine, who received the Right Livelihood Award, also known as the Alternative Nobel Prize, in 1996 for upgrading Classical Homeopathy to the standard of a science .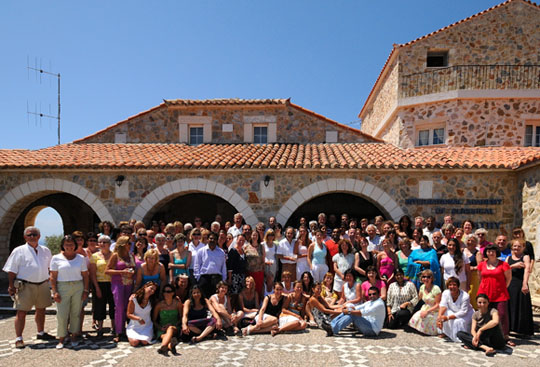 International Academy of Homeopathy, Alonissos
Further Education:
I continue my professional training on a regular basis in Greece, Germany and India.
Since 2012 ongoing:
Predictive Homeopathy® Seminars in Germany and India
Predictive Homeopathy® developed by Dr. Prafull Vijayakar combines his knowledge of the modern medical sciences (particularly genetics, embryology, physiology, psychology and biochemistry) with the knowledge of Classical Hahnemannian Homeopathy. I have regularly attended PH Seminars in Germany, as well as Clinical Workshops in Mumbai in 2015, 2017 and 2020.
2011:
The Treatment of Autism & Neurological Disorders –  Dr. Paul Herscu, NESH
International Certification Course for CEASE Therapy, Cambridge
I am registered with the Alliance of Registered Homeopaths (ARH) and a Member of the Register of Homeopaths.
All Homeopaths registered with the ARH:
practise in accordance with the Code of Ethics and Practice
are fully insured
are committed to continuing professional development.